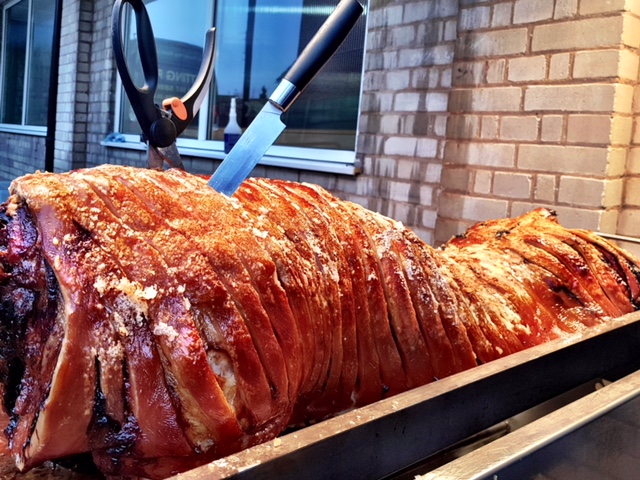 As Streatham's leading hog roast caterers, there is nothing that we don't know about the ancient art of spit roasting meat. We have refined and modernised this age-old cooking technique and transformed it into a contemporary mobile catering solution that is suitable for any occasion in Streatham.
Our food is ideal for any event, and we can adapt our approach to meet your needs. Nothing about what we do is generic – we always aim to make each menu we provide as unique as the event we are catering for.
Exceptional Ingredients Prepared From Scratch
If Hog Roast Streatham are catering for your event, quality and attention to detail in all aspects of our food is guaranteed. The creation of all of our dishes begins with the careful selection of the best ingredients. We only source our pork from the UK's leading producers of ethically reared, free-range meat, and the same goes for our beef chicken, lamb, and turkey too. We also believe in supporting our local community, which is why we use as many locally produced ingredients as possible in all of our food.
Each plate of food we prepare will be made from scratch at your venue using the freshest ingredients available. We always freshly prepare our food no matter the occasion or how many dishes we have been asked to provide. We can cater in any type of venue, and we love preparing and serving our food in full view of our diners. Our style of catering creates a sociable and interactive dining experience, as well as producing some fantastic food too.
Excellent Customer Service With Hog Roast Streatham
When it comes to event catering, we know that there is more to a great dining experience than the quality of the food. The standard of the service your guests receive is just as important for the overall ambiance and enjoyment of everyone who attends. Here at Hog Roast Streatham, our experienced and dedicated events team will make sure that your guests have a wonderful time from the moment they arrive until the moment they leave.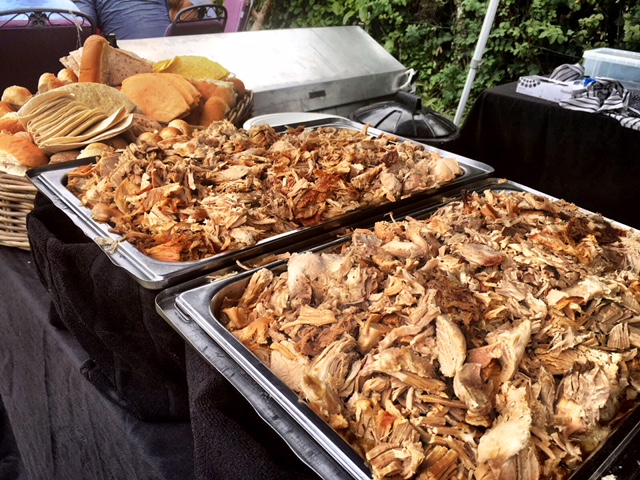 We will offer a warm welcome and attentive service throughout your event, and we will tailor our style of service to meet your requirements. We can supply additional staff to provide table service for sit-down meals, in addition to a friendly and well-presented front of house team to greet your guests if you opt for a canapé welcome reception for a more formal fine dining. 
Hire A Hog Roast Streatham Machine
If you are looking for an impressive DIY catering option for an upcoming event you are hosting, Hog Roast Streatham are here to help. We offer a very popular hog roast machine hire service with options available to accommodate all sizes of events and all levels of catering experience. We have machines for hire to suit both home cooks who want to rustle up some great food for a garden party and catering professionals who want to try out a hog roast machine for themselves before taking the plunge and buying one for their own business.
We will select the best machine for your requirements and give you a great price for either a short term or long-term hire package. We will also bring it to your venue, give you an in-depth tutorial on how to use it, and collect and clean the machine again after you have finished with it. Hiring a hog roast machine is a fun and affordable way of providing your own food for any type of event, so please give us a call here at Hog Roast Streatham to find out more.